Published 07/26/22
Proposed by KeyBank
KeyBank Community Development Loans and Investments (CDLI) recently provided a $20 million term loan to Enterprise Community Loan Fund Inc. at Fair way forward, for a $3.5 billion national initiative to advance racial equity in real estate development. The goal: to provide financing to minority developers wishing to build affordable rental housing in marginalized communities.
Tony Cantu of Mortgage Professional America spoke with Brian MaddoxNational Team Leader for KeyBank's Community Development Finance Institutions team about this initiative.
The initiative is anchored in a $350 million growth fund comprised of loans, equity, and grants, for Black, Indigenous, and Developers of Color (BIPOC) to support affordable housing and labor projects. work across the United States. KeyBank's partnership with Enterprise strengthens its relationships with Community Development Financial Institutions (CDFIs), enabling financial institutions to invest directly in projects that support racial equity in under-resourced communities of color.
Learn more about KeyBank's commitment to affordable housing in the 2021 Environmental, Social and Governance Report.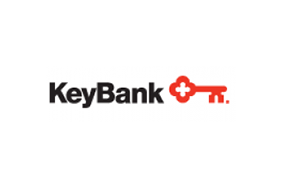 KeyBank
KeyBank
KeyCorp's roots go back 190 years to Albany, New York. Headquartered in Cleveland, Ohio, Key is one of the nation's largest banking financial services companies, with assets of approximately $176.2 billion as of March 31, 2021. Key provides deposit, lending, cash and investment management to individuals and businesses in 15 United States as KeyBank National Association through a network of approximately 1,100 branches and more than 1,400 ATMs. Key also offers a wide range of sophisticated corporate and investment banking products, such as advice on mergers and acquisitions, public and private debt and capital, syndications and derivatives to middle market companies. in selected industries across the United States under the trade name KeyBanc Capital Markets. For more information, visit https://www.key.com/. KeyBank is an FDIC member.
More KeyBank